Vectrix Corporation was established in Oct.1996, has been developing and marketing automatizing products for quality control division.
We are mainly providing wireless input hardware "Telemeasure" for measured data, quality control software "QCPRO Series" and "PC Torque Analyzer".
Quality control is important division taking the nucleus of company,but the automation and cost reduction of this division is difficult.
Major companies of Motorcar,Electric,Mechanical Plant, Metalworking and so on have already introduced our products and they are satisfied to use our products.
What's New!
QC PRO EX will be sale stopped at the end of November 2 […]
Measuring Data Wireless Import System "TelemeasureII" & "QC PRO"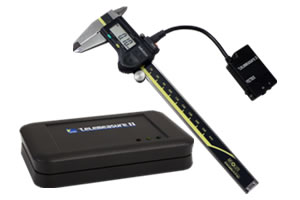 TelemeasureII" is a wireless measured data importing system consisting of handy Transmitter and Data receiver.
The transmitter is designed to transmit measured data received from digital measuring devices.
The Data receiver forwards the measured data to PC after receiving from transmitters.
"QCPRO EX" is an Excel Add-in software to read measured data directly from measuring device with Transmitter into Microsoft Excel.
Telemeasure and QCPRO EX enable to make Inspection report based on Excel quick, correctly and easily.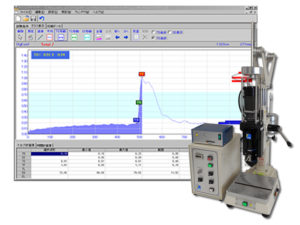 Connecting to your PC, screw torque is graphically analyzed.
Use for self-tapping screws or loosening stopping screws.
Test pieces unnecessary.
Easy search of best tightening condition.
Provides latest system hearing user's requests.